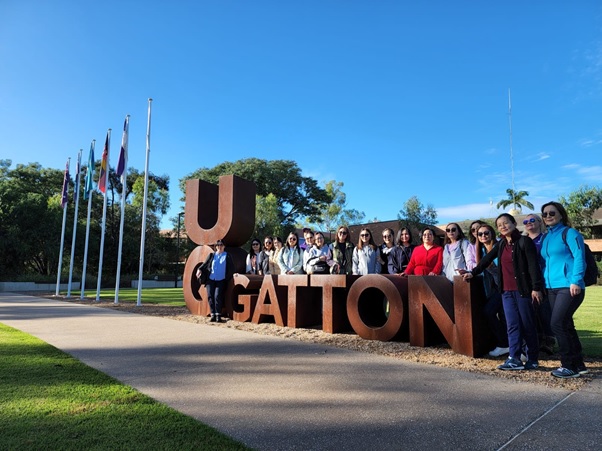 An Australia Awards training program aimed at bolstering women's leadership in agriculture in Mongolia was recently hosted across The University of Queensland's St Lucia and Gatton campuses.
The program brought together 20 female agricultural professionals working across government, private, and non-government organisations in the Mongolian agricultural sector.
Associate Professor Joerg Henning organised and delivered many of the teaching activities for the Gatton campus component of the course, and said the program gave participants the opportunity to gain an understanding of the advancements made in agricultural research, development, and business management.
"With access to Gatton's state-of-the-art farming facilities and laboratories, as well as visits to key agricultural sites in the Darling Downs, participants were able to observe hands-on agriculture research at The University of Queensland," Dr Henning said.
"They had a chance to visit laboratory and field facilities at UQ's Gatton Campus and learned from several of our leading researchers and academics from the Faculty of Science and the industry.
"The visits to the Toowoomba Cattle Sale Yard, local integrated livestock and crop producers, and the Awassi cheesery gave participants a glimpse into how the region's highly productive agricultural sector works as a whole."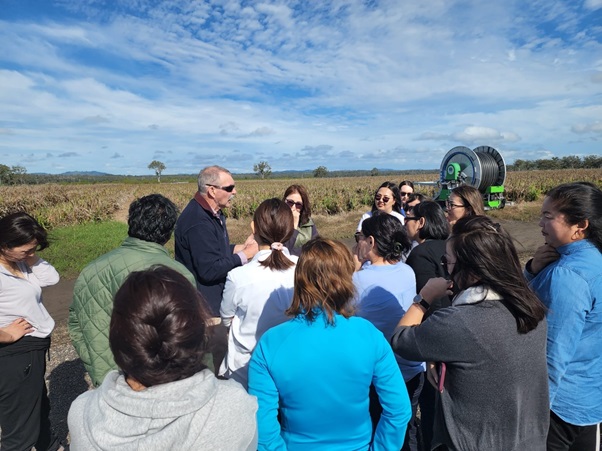 The training program was funded by the Australian Government Department of Foreign Affairs and Trade (DFAT), managed by UQ's International Development team, and led by the UQ Centre for Communication and Social Change.
Teaching was conducted across five themes: Sustainable Rural Development, Women in Rural Development, Critical Skills and Entrepreneurship, One Health, and Agricultural Value Chains.
The Australian course leader, Associate Professor Elske van de Fliert, said the program is underpinned by the foundational theme of women's leadership, and builds participants' capacities through a combination of lectures, guest presentations, panel discussions, mentoring, site visits, and workshops.
"One of the important elements of the program is that it provides opportunities to build valuable people-to-people links between Australia and Mongolia," Dr van de Fliert said.  
"It enables mid-career professionals and emerging leaders to tap into Australian expertise and to exchange valuable skills and knowledge to facilitate their networks and their individual growth."
The Mongolian course leader, Ms Tungaa Boldbaatar, said participants developed the ability to identify and source innovations taught in this course, based on their individual needs.  
"They acquired enhanced capacity to develop business, research, and development strategies unique to their individual endeavours."
During the course, participants were also exposed to Indigenous culture through several site visits.
"Participants drew parallels between these stories and their own Mongolian culture and ways of understanding ownership and access to land," Dr Henning said.
"They highlighted the importance for those working in the agricultural sector to consider traditional and Indigenous knowledge around farming, land ownership and connection to country."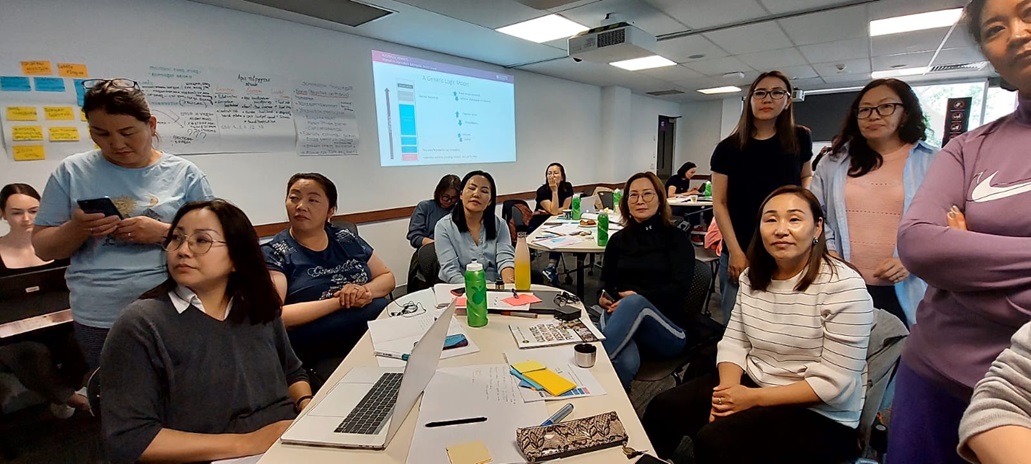 Head of the Production and Service Division with Mongolia's Department of Food and Agriculture, Tsetsegmaa Tseden-Ish, was one of the participants and said she was grateful for the opportunity to visit key agricultural areas in Gatton and in the surrounding areas and learn from UQ's renowned researchers.
"Everyone we met generously shared their knowledge and personal work and life experiences," Ms Tseden-Ish said.
"I left with a new understanding of Australia's commitment to social responsibility, mutual respect and growth, and sustainable resource use in the agricultural industry.
"I have expanded my network and go home with a lot of information to share."
The course is being delivered both online and in-Australia between May and September.