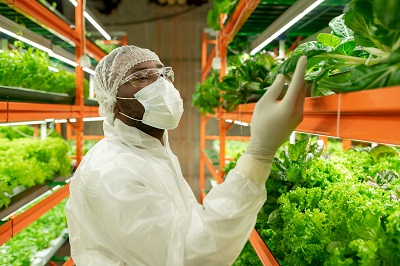 The University of Queensland's Agri-Food Innovation Alliance recently held its first industry consultation forum,  where it launched its Kickstarter grants program and consulted with industry members to break down barriers and enable greater industry research collaboration.
Led by UQ's Professor Melissa Fitzgerald and facilitated by CEO Sustainable Innovation Co, Jacqueline Wilson Smith, the interest from over 100 small and medium-sized enterprises (SMEs) exceeded expectations, with attendees discussing ideas via a series of innovative interactive virtual sessions. Groups focused on workshopping ideas in topics ranging from overcoming barriers for SMEs to engage in research, to identifying vocational training and education opportunities with UQ Skills to increase the employability of graduates in the agri-food sector and assist in the upskilling of the sector's current workforce.
Professor Fitzgerald said identifying potential collaborators to work alongside UQ is one of the main barriers to achieving sustained and meaningful collaboration in the sector.
"One of the ways that we're reaching out to make that connection with industry is through our Expression of Interest form that you can fill out and we'll find that partner for you before the closing date of the grant application," Professor Fitzgerald said.
"These Kickstarter grants, although small, enable businesses to either build the foundation for collaboration, or provide preliminary data to put together something that provides a really good launching pad to a larger grant.
"We also have links to other grant opportunities that we can assist with, but having preliminary data and that proof of concept helps, which is where Kickstarter grants come in."
The Kickstarter grants up to $30,000 are available for businesses to collaborate with UQ in one of three areas: primary production, advanced food and beverage manufacturing and supply chains.
"We are hoping to involve undergraduate and PhD students and will be looking quite favourably on applications where a student is involved," Professor Fitzgerald.
The forum concluded with a lively question and answer session and an invitation to local agri-food businesses to co-create with UQ to transform their ideas into sustainable production methods, new commercially viable foods, and cybersecure supply chains.
Applications for UQ Kickstarter grants are now open. You can find more information by heading to the UQ Agri-Food Innovation Alliance site, or by emailing: surfadmin@uq.edu.au
The UQ Agri-Food Innovation Alliance is designed to connect UQ's research in agri-food science with agri-food businesses across SEQ to provide opportunities for SMEs to access the university's expertise and world-class technological facilities.